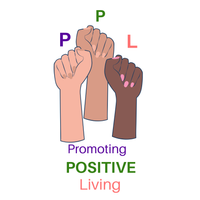 'PROMOTING POSITIVE LIVING'™
                  (PPL) is    KEY!
The four tenets of 'We Can B.E., Inc'. is to 'B. Encouraged' 'B. Educated' B. Empowered and 'B. Enlightened.' 
ALL of our PPL Programs are about PROMOTING POSITIVE ways to make a CHANGE in one's life... and EMPOWERMENT.
We know we can EDUCATE and EMPOWER ourselves to Live, Learn, and Love positively, and to recognize toxic and negative situations, people, and behaviors.
We Can B.E, Inc. believes that ENCOURGEMENT and GROWTH may be attained through positive thought, and positive 'action'. We strive to aid victims on their road to victory by providing tools to IMPROVE self-esteem, communication skills, and skills for improving quality of life.
We Can B.E., Inc. also believes that by 'LEANING FORWARD; and learning, we may attain ENLIGHTENMENT.
One must PREREGISTER to attend any 'PPL Workshops'. We offer one-day classes, and series- classes.  Please SUBSCRIBE or check our 'EVENTS' page often for upcoming classes.
If you would like to become a 'We Can B.E., Inc.' member, mentor, speaker, sponsor or associate for these programs, Please EMAIL:  PPL@wecanbe.org for more info.
(SPONSOR an individual; you may also sponsor a class. or DONATE ANY amount)

BE A BETTER PERSON THAN YOU WERE YESTERDAY.
 MAKE THE CHANGE - BE THE CHANGE
BE ENLIGHTENED